Off-grid solar solutions are standalone solar power systems that operate independently of the traditional electrical grid. These systems harness the energy of the sun through solar panels and store it in batteries for use when the sun is not shining. 
Off-grid solar solutions are commonly used in remote and rural areas where grid connection is expensive or unavailable. Additionally, they offer energy independence and resilience during power outages or emergencies.
Here are some key components and features of off-grid solar solutions:
How can a home owner save money with off-grid solutions?
Efficiency First: Use energy-efficient appliances and lighting.
Right Size: Ensure your system matches your needs.
Smart Scheduling: Do energy-intensive tasks during daylight.
Maintenance Matters: Keep your system well-maintained.
Backup Wisely: Use generators sparingly.
Monitor and Adapt: Use technology to track and adjust.
Energy-Efficient Appliances: Invest in efficient devices.
Stay Informed: Learn about your system for better savings.
Yes, there are often tax incentives available for consumers who install Off-grid solutions, such as solar panels. These incentives can vary by county, state, or region and can include:
Please remember that tax incentives and programs can change, and new ones may become available. It's advisable to consult with the Missouri Department of Revenue or a tax professional who specializes in renewable energy tax incentives to get the most accurate and current information about the incentives and benefits that apply to your specific off-grid solution in Missouri.
Investing in an Off-grid Solutions should be a well-informed decision that takes into account your energy needs, location, financial considerations, and available incentives. When done right, it can lead to long-term savings, energy independence, and a positive contribution to a sustainable future.
Good News we are here to help. Schedule your Free Consultation today 
Excellent responsiveness, offering to view worksite and prepare a proposal to help us. Much thanks. Now we can say in retrospect, our results are even better. Our system is better able to function than ever.
Just had major storm in our town July 30th. Multiple tree limbs taking out multiple electric wires. Got service back from electric co late Aug 1. 3 days no power. If hadn't had the solar panels our freezer would have had spoiled meat...about $2000 worth. Solar energy services' panels worked great!
First, his bid included all the engineering, all the interface/permit process, etc. with the County agency and the local electric utility company. Derek and his staff were professional, tidy, polite, kind and very thorough. Great attention to detail. I was impressed with the level of electrical knowledge and experience. Ours was a complicated job as we had a Sol-Ark inverter with battery back up installed in addition to the solar panels. Ours is an older house so there were a few unexpected issues with our house electrical. His attention to those were seemless and resolved quickly and appropriately. He gave us a step by step tutorial on the system twice! After ALL of that, we were speechless when as he prepared to leave, he said, "If anything comes up that you don't know how to deal with..give me a call". This was very important to us as we know of people who chose solar contractors who would not stand by their work when issues arose. Thank you Solar Energy Services, LLC.!
Extremely knowledgeable with top shelf customer service. DW was friendly and he is an expert in his industry. I highly recommend Solar Energy Services!
I'm building a new home and Derek walked me through how best to prepare the space I plan to put solar panels in the future. During construction Derek's team ran conduit for me so it should be very quick and easy to add the panels. He was very knowledgeable, helpful and responsive.
We had a partial solar offgrid project started and these guys worked with our goals in mind to source affordable yet high quality options for us! They make turning the grid power off forever as simple as it can get!! We look forward to the many year of no electric bills thanks to Solar Energy Services of Springfield Missouri!
Installed a total off grid solar system for my cabin. Very professional and knowledgeable.
Derek and his team were recommended by a friend, but I also saw they were recommended by Tesla for Wall Connector installations. From the first email and throughout the process, they were quick to respond and incredibly professional. I tend to overthink things and ask a ton of questions. They rolled with the questions like the professionals they are, and educated me along the way. The amount of time and attention they invested was way more than expected and I am blown away with the results. Please, look no further for a great company to partner with. You won't find better.
Derek is alife saver and a beacon of inspiration ......man does this guy know his stuff,,,,,,he got me all fixed up and things are running great,,,,,he is a super nice guy and we are very thankful,,,THANK AGAIN DEREK !!!
FREQUENTLY ASKED QUESTIONS
We are always here to help you
What is the lifespan of off-grid system components?
Components such as solar panels and batteries can last 10-25 years or more, depending on quality and maintenance.
Can off-grid systems be used for large-scale operations like farms or businesses?
Off-grid systems can be scaled up to meet the energy demands of farms, businesses, or even entire communities, provided the necessary resources and infrastructure are in place.
What is the cost of setting up an off-grid system?
The cost varies significantly based on location, energy needs, and system size. Off-grid systems can range from a few thousand dollars for a small cabin to several hundred thousand dollars for larger setups.
Are there government incentives for off-grid solutions?
In some regions, there may be incentives, tax credits, or grants available to promote the adoption of off-grid systems, particularly those using renewable energy sources.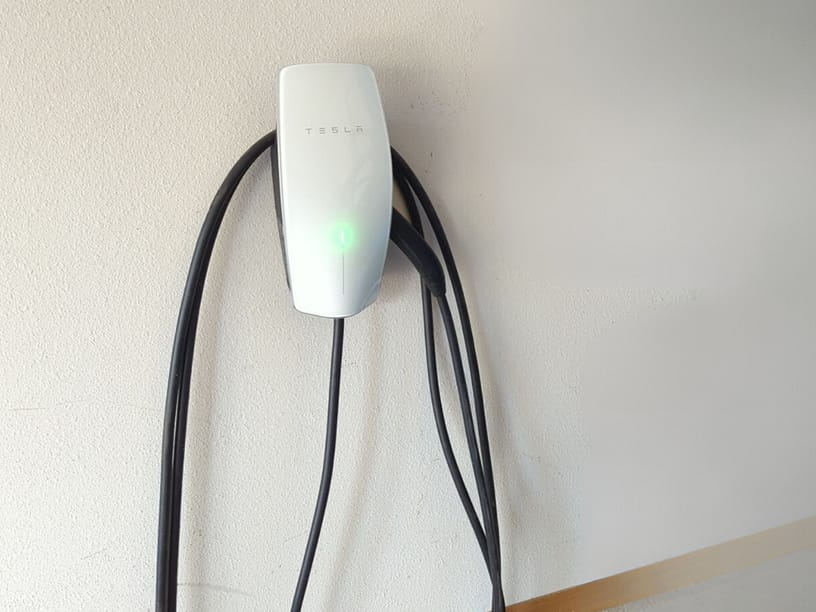 Embrace the Charge: Electric Vehicle Chargers Paving the Way to a Sustainable and Greener Tomorrow. Make the Switch, Drive Clean, and Save Money and the Planet.
Read more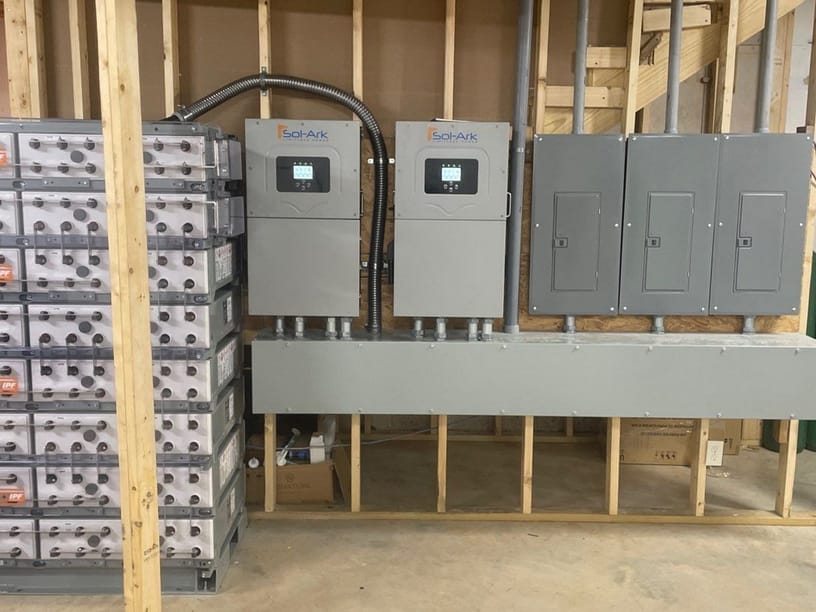 Back up Power That Never Lets You Down: Battery Backup Systems for Uninterrupted Peace of Mind and Reliability When You Need It Most
Read more